These six classes will guide you through a series of different styles of meditation. Tesia will lead you through awareness of breath, awareness of thoughts, and a body scan. The program culminates with the loving kindness meditation.
Already taking this program? Login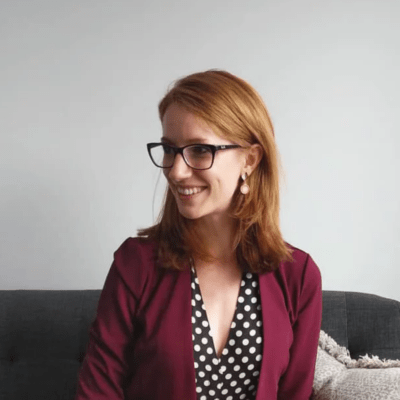 About your instructor
Tesia is an active practitioner, student, and teacher of mindfulness and meditation. She completed her 200-hour teacher training in 2017 and has a Master's in Counselling Psychology with a speciality in Mindfulness-based interventions in therapy.
"
The app is perfect for those wanting to start a home practice. It keeps me dedicated & focused. I practice with Kassandra most days & have learnt so much from her guidance. I especially enjoy the themed monthly calendars.
Caroline Cruise
Lizzie Noble
I've been doing yoga for more than 26 years, but having access to Kassandra's lessons have really helped me deepen and strengthen my practice, which I'm so grateful for. With the app, all the lessons are set out to explore and the features compliment and enhance the experience. It's awesome to have a well balanced, integrated platform to compliment the well balanced, integrated yoga routines. Love it.
Helen Machen Pearce
I absolutely love the App. I enjoy the freedom from YouTube and its adverts, but I also love how I can organize my favorite sequences, and the practices I have lined up to do in 'my list'. It is also so helpful to be able to download a stack of practices for when I am away and know I will have no internet. I plug my mobile into the tv, or cast with Chromecast, so its very easy to set up. Thank you Kassandra.