7 Day Beginner Yoga Journey
Welcome to our week-long beginner yoga journey!
For the next 7 days, I'll take you through some of my favorite beginner yoga classes to help you gain flexibility, improve strength and reduce stress.
Grab your mat and a water bottle and let's get started!
Already taking this program? Login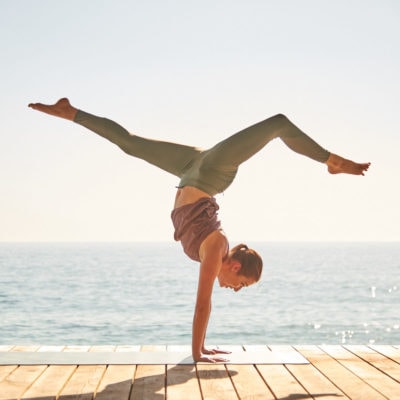 About your instructor
Kassandra is an Ottawa-based yoga instructor on a mission to help others feel great with yoga. She started practising yoga in 2008 as a way to become more flexible and learn to manage stress and anxiety. Little did she know that in a few short years she would have the privilege of becoming a yoga teacher, passionately committed to sharing yoga with others who are sick of feeling less than vibrant.
"
Love Kassandra's videos. The app has an amazing variety and well organize. Vinyasa, Yin, meditation, monthly calendars, specials, interviews. Best yoga app ever!!!!
Melina
John Kay
First class! Love Kassandra as an internet yoga tutor. Having the YouTube catalogue and more beside in one location is good. The calendar provides a balanced selection of classes drawn across the archive which can be followed or not as one needs. Well worth the money.
Carol Best
Wonderful app. Love how categories are organized by length of time, vinyl or yin, level etc. I now LOVE doing yoga!!