Inside this bundle you'll find 6 full length classes that utilize therapy balls to get deep into your tissues to reduce pain, increase range of motion and feel GREAT in your body! This program is wonderful for everyone. Whether you're an athlete who wants to reduce recovery time, a yogi who's looking for more grace and ease in your practice or an older adult who wants to maintain and even improve mobility… this is for you!
Already taking this program? Login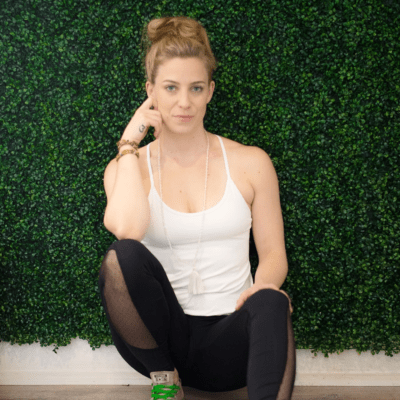 About your instructor
Jenna Switzer is a full-time yogi, therapy ball junkie, and anatomy geek. Based in Ottawa, Ontario. After completing her first 200hr Yoga Teacher Training program, Jenna continued her education by assisting in four additional 200hr YTTs. Whether teaching in yoga festivals, gyms, or online classes, Jenna's passion and light-hearted approach makes yoga accessible to everyone.
"
I LOVE the Yoga With Kassandra app! I follow the calendars and get an amazing variety of styles/length/difficulty of practices.
Pam Chamberlin
Ana Gonzales Lewis
The Yoga with Kassandra app is my favorite and used daily! I went into the App Store on my iPad and wrote my 5 star review directly. Thank you Kassandra!
Martha Hitchings Case
The App is awesome! Such a variety of classes with amazing sequences. Thoroughly enjoy logging practices on the calendar.