Inside this bundle you'll find 6 full length classes that utilize therapy balls to get deep into your tissues to reduce pain, increase range of motion and feel GREAT in your body! This program is wonderful for everyone. Whether you're an athlete who wants to reduce recovery time, a yogi who's looking for more grace and ease in your practice or an older adult who wants to maintain and even improve mobility… this is for you!
Already taking this program? Login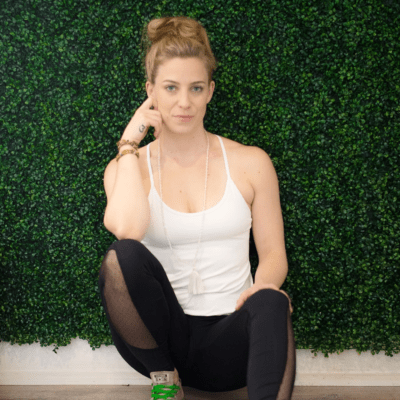 About your instructor
Jenna Switzer is a full-time yogi, therapy ball junkie, and anatomy geek. Based in Ottawa, Ontario. After completing her first 200hr Yoga Teacher Training program, Jenna continued her education by assisting in four additional 200hr YTTs. Whether teaching in yoga festivals, gyms, or online classes, Jenna's passion and light-hearted approach makes yoga accessible to everyone.
"
While there are lots of benefits to going to a studio for a class, Kassandra Reinhardt makes it feel like you have a teacher right there with you, her cues are perfect and I can do classes in my pajamas! Love this app!
Cara Hunter
Patricia Reposa
I love the calendar and easy access to the monthly calendar and programs. It's nice to have everything planned out for me, since 5am is not my best and brightest decision making time!
Mark Greenleaf
The app is fantastic, it's simple to navigate to all of the calendar practices, a lot less hassle than going through the old YouTube method anyway. It's right at your fingertips. But that's not it, within the app there is a whole wealth of other practices, so if you've come in from a run or worked out the day before and your body feels a little meh! or sore, there will certainly be something to give you that, "Just what the doctor ordered" feeling.