Vin to Yin Chakras Series
Like the title says, the first half of every class in this series will take you through a Vinyasa practice, and the second half will be more passive with some Yin Yoga.
Each of the 7 full-length classes in this exclusive program will focus on one of the 7 Chakras, from Root to Crown.
This program will take your practice beyond the asana, to deepen your connection to self. Layering the physical with the mental, emotional and energetic.
Already taking this program? Login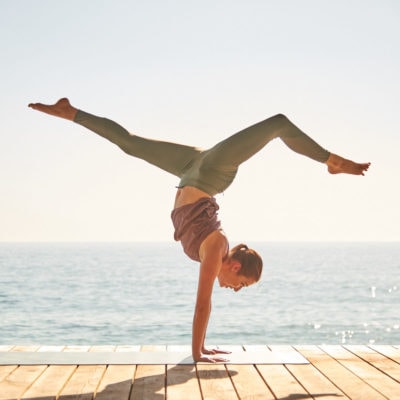 About your instructor
Kassandra is an Ottawa-based yoga instructor on a mission to help others feel great with yoga. She started practising yoga in 2008 as a way to become more flexible and learn to manage stress and anxiety. Little did she know that in a few short years she would have the privilege of becoming a yoga teacher, passionately committed to sharing yoga with others who are sick of feeling less than vibrant.
"
Couldn't live without this app. My lockdown savior. Just love every video. Sometimes I'm in the mood for short. Long. Yin. Vinyasa. Slow flow. This site has it all for me. As a yoga teacher myself I can tell you Kassandra is simply the best xxxx
Jacqui Maginn
Susan Franck
Orange County, California
I love this app! I have already taken my yoga practice to a new level.
Lisa McMilian
I highly recommend this app. Kassandra provides high quality yoga instruction, and the numerous and diverse classes offered make yoga accessible to to your daily routine. I chose a yearly subscription without a moment's hesitation. The current class choices could keep me busy for far longer than that! And there are no ads in the app! Yay!