In this sleep program I will guide you through some of the best ways to use yoga to improve the quality of your sleep. Throughout our 10 days together, you will learn to use movement and stillness, breath and mindfulness, to lull yourself to bed.
Already taking this program? Login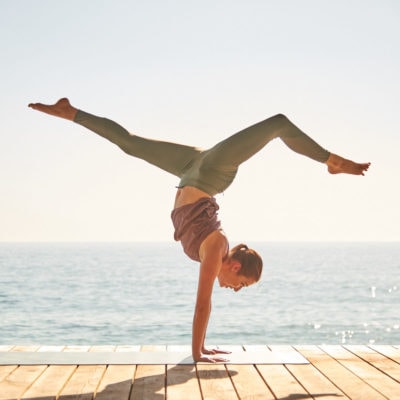 About your instructor
Kassandra is an Ottawa-based yoga instructor on a mission to help others feel great with yoga. She started practising yoga in 2008 as a way to become more flexible and learn to manage stress and anxiety. Little did she know that in a few short years she would have the privilege of becoming a yoga teacher, passionately committed to sharing yoga with others who are sick of feeling less than vibrant.
"
Loads of content and easy to use... brilliant. Another app I tried was sooo complicated and wanted extra payments for this and that and was so complicated it was ridiculous. I love Kassandra.
MaryAnne Evans
Caroline Cruise
The app is perfect for those wanting to start a home practice. It keeps me dedicated & focused. I practice with Kassandra most days & have learnt so much from her guidance. I especially enjoy the themed monthly calendars.
MaryAnne Rice Fiedler
I love the app! The calendar keeps me focused on regular practice and keeps me honest! Seriously... I feel bad if there's an empty date box or the dreaded red x!