If you've ever wanted to start and maintain a consistent morning yoga practice, this is the perfect series for you. Every morning you'll have a new full length morning flow to wake you up and energize you for the day ahead. You'll build strength, increase flexibility and reduce stress.
Already taking this program? Login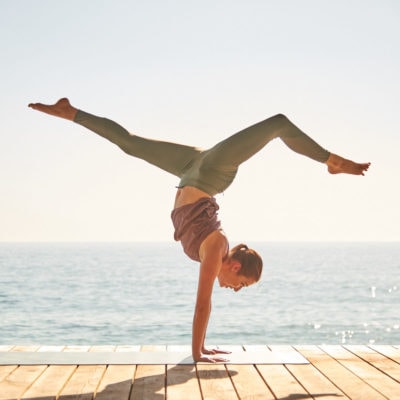 About your instructor
Kassandra is an Ottawa-based yoga instructor on a mission to help others feel great with yoga. She started practising yoga in 2008 as a way to become more flexible and learn to manage stress and anxiety. Little did she know that in a few short years she would have the privilege of becoming a yoga teacher, passionately committed to sharing yoga with others who are sick of feeling less than vibrant.
"
The app is perfect for those wanting to start a home practice. It keeps me dedicated & focused. I practice with Kassandra most days & have learnt so much from her guidance. I especially enjoy the themed monthly calendars.
Caroline Cruise
Jyothi Hoskere
The most used App on my phone. I have been a big fan of Yoga with Kassandra since 2015. These videos have helped me be consistent with my daily Yoga practice. Kassandra's instructions are just perfect. I absolutely love the app. The sessions are nicely organized. Based on your daily needs, one can select yoga lessons according to time/flexibility/vinyasa/yin/restorative etc. the monthly challenges are great too. Highly recommend this app. Subscribe today!
Melina
Love Kassandra's videos. The app has an amazing variety and well organize. Vinyasa, Yin, meditation, monthly calendars, specials, interviews. Best yoga app ever!!!!