Connect to your inner wisdom and intuition with this month-long lunar yoga series. Each practice is associated with a moon phase to help you set intentions, find inspiration, practice gratitude and release what no longer serves you. You'll learn about the symbolism of each moon phase and how to work with it and harness it's energy both on and off the yoga mat.
If you've ever wondered how the moon cycles affect our lifestyle and yoga practice, this is the perfect program for you. This program is designed to help you set an intention and follow it through for the entire month. This is exclusive content not available anywhere else other than the Yoga with Kassandra mobile app and members-only website. The program includes: – a detailed orientation video on the moon cycles and how they affect you and your practice – a New Moon yin yoga practice to set intentions – a Waxing Moon slow flow for inspiration – a Full Moon vinyasa practice for gratitude and celebration – a Waning Moon pranayama practice for release This is a powerful program meant to support your physical, emotional and mental well-being. I love crafting Lunar Yoga practices and can't wait to share this with you!
Already taking this program? Login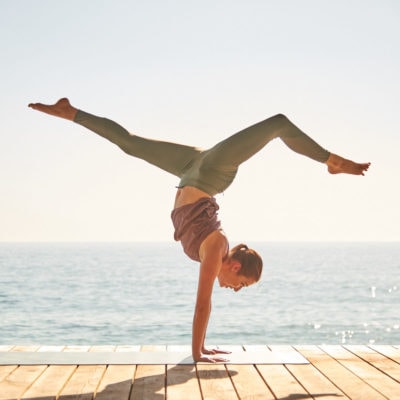 About your instructor
Kassandra is an Ottawa-based yoga instructor on a mission to help others feel great with yoga. She started practising yoga in 2008 as a way to become more flexible and learn to manage stress and anxiety. Little did she know that in a few short years she would have the privilege of becoming a yoga teacher, passionately committed to sharing yoga with others who are sick of feeling less than vibrant.
"
I love the app! It has helped me become more consistent with my practice because of the calendar feature and also because having the ability to download classes means I can still practice when there is no internet. The exclusive content is amazing and has really helped me to take my practice to the next level.
Lynsey Emery
Alyssia Cinami
I love the app! The organization helps me find classes I want much easier and I love the search feature. My favorite feature is the calendar because I plan out a week or two worth of classes at a time and it has motivated me to be more consistent, plus I can look back at my month and see the classes that I have done.
Vicki Hill Drobnis
I did it! A yoga practice every single day in July! I love the Yoga with Kassandra app! It makes it easy to track my practices and I can take all her yoga videos with me on my phone, iPad, or Android tablet! #yogaeverydamnday