14 Day Yin & Yang Challenge
This course features fourteen different lessons, all based on an effective and engaging sequence: two days of vinyasa flow, followed by one day of yin yoga. Vinyasa flow is a great workout that helps you get stronger and leaner, without pushing yourself too hard. Yin yoga is a restorative form of yoga based on holding passive poses for an extended period of time. It's great for relieving stress and improving flexibility.
Already taking this program? Login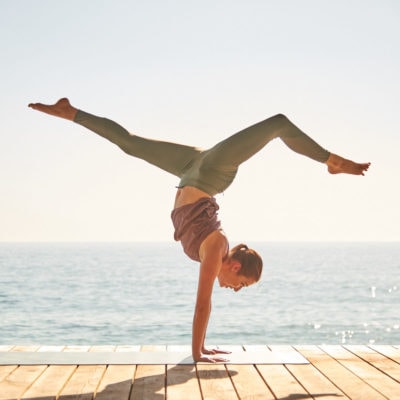 About your instructor
Kassandra is an Ottawa-based yoga instructor on a mission to help others feel great with yoga. She started practising yoga in 2008 as a way to become more flexible and learn to manage stress and anxiety. Little did she know that in a few short years she would have the privilege of becoming a yoga teacher, passionately committed to sharing yoga with others who are sick of feeling less than vibrant.
"
While there are lots of benefits to going to a studio for a class, Kassandra Reinhardt makes it feel like you have a teacher right there with you, her cues are perfect and I can do classes in my pajamas! Love this app!
Cara Hunter
Yinkies Yoga
I tell everyone about your app! It's awesome!!! I use it nearly every day , and I love it!
Lorena Treichler
What I most love about the app is the calendar! It is oddly satisfying to see one's practice over weeks and months and it keeps me motivated. I would go through the app and choose a class and then reproduce it on my laptop.