Welcome to
Yoga Resolutions – January 2023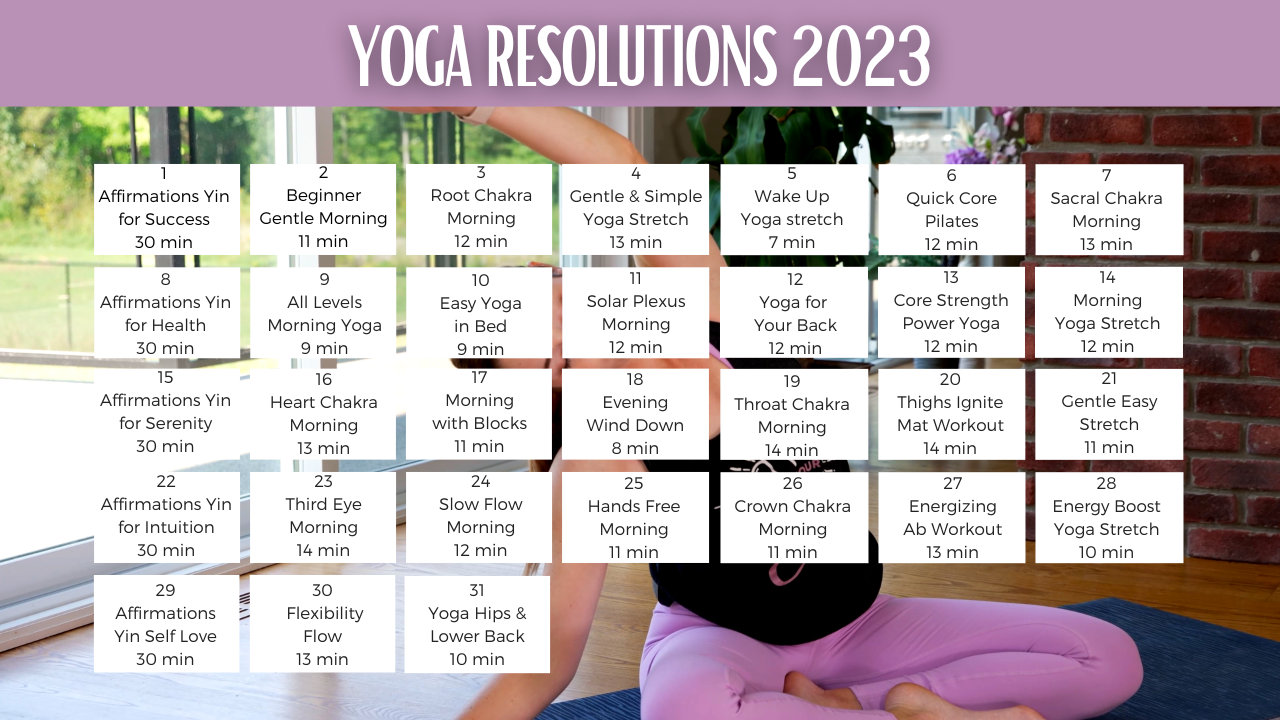 A New Year is a great time to start or recommit to a habit. This 31 day calendar is meant to help you kickstart your yoga resolutions, by committing to a daily practice of around 10 minutes.
On Sundays we dive a bit deeper, with an affirmations based yin practice. This will give you the time to honor and consider your goals off of the mat as well.
For a little extra spice, Fridays fire it up with a power or workout style session (still just around 10 minutes).