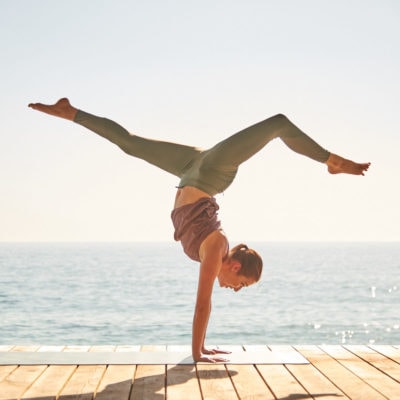 About your instructor
Kassandra is an Ottawa-based yoga instructor on a mission to help others feel great with yoga. She started practising yoga in 2008 as a way to become more flexible and learn to manage stress and anxiety. Little did she know that in a few short years she would have the privilege of becoming a yoga teacher, passionately committed to sharing yoga with others who are sick of feeling less than vibrant.
"
The Yoga with Kassandra app is my favorite and used daily! I went into the App Store on my iPad and wrote my 5 star review directly. Thank you Kassandra!
Ana Gonzales Lewis
Brenton Dooley
Fantastic app and videos, sooo happy to have discovered Kassandra and all the great people in the group.
Helen Machen Pearce
I absolutely love the App. I enjoy the freedom from YouTube and its adverts, but I also love how I can organize my favorite sequences, and the practices I have lined up to do in 'my list'. It is also so helpful to be able to download a stack of practices for when I am away and know I will have no internet. I plug my mobile into the tv, or cast with Chromecast, so its very easy to set up. Thank you Kassandra.